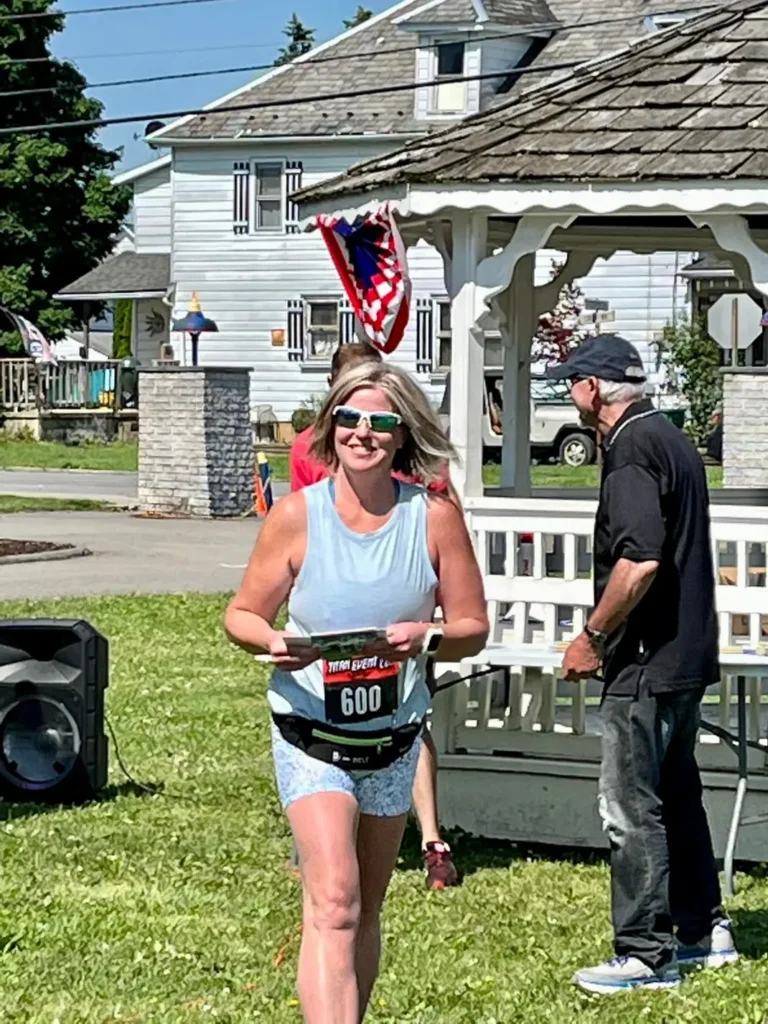 Today is a day we race to honor all those who have and continue to fight for our freedoms, liberty, and our safety.
The sacrifices you have bravely suffered is a debt that can never be repaid.
This weather doesn't usually work in my favor, but today everything clicked. To be able to podium after a long fight of trying to get it back after Covid feels wonderful.
Today wasn't about PR's or disappointments, or expectations or failures. It was about a community of runners racing a live race… some, for the first time in years due to Covid.
To say that I am HAPPY is an understatement! This course presents hilly challenges, and while today is absolutely picture-perfect… the sun out bringing the heat sometimes can get this fair-skinned girl in trouble!
When my feet hit the starting line today, I reminded myself how lucky I am to get to be here. (Truth is, I forgot I was running this race up until about 2 weeks ago when someone reminded me
.)
I had Covid in December. It knocked me flat on my ass, quite frankly. As a runner… it took me years to develop speed, to train wisely, and set the goal of my dream someday… the Boston Marathon.
It wasn't until about mid-January that I could start to slow jog again. By February I got back out there to try and start increasing my mileage to what it was.
My point… my pace is way off from where I left it… My joy, however, my love of this pavement… the lessons of what these cracks and bends in it have taught me… and my drive to train even harder… and come back stronger is amplified.
Sometimes you have to step back… see the bigger picture. Give thanks for where you are… be grateful for your true friends who inspire you, who encourage you, and who believe in you.
Dust settles… I don't
. Focused and ready… we've got some training to do.
The space between where you stand now and where you dream of landing is filled with many stops of uncertainty along the way. I am thankful for every setback, every tear, and plea of why me.
I am thankful for what my addictions allowed me to see, and why I never want to return there again. I am thankful to able to learn, and grow… to breathe and push my body to limits I never thought possible.
In the meantime…
You'll arrive at the place of finding purpose and fueling passion when you stop feeding the monsters of negativity and failure.
You'll arrive at the crossroads of change when you rise with gratefulness and thanks, and seek more blessings… not count more curses.
But in the meantime… do not waste any further time wishing you were someone else. Do not wear jealousy of another's success… or anger at the ignorance of what someone does not understand.
Read a full list of posts filed under "Running Motivation" here.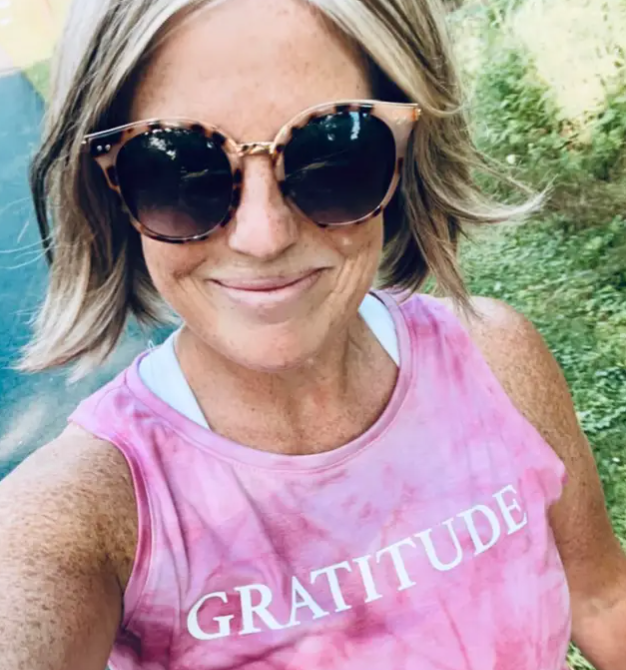 Need support around setting goals, and getting healthy in every aspect of your life? Hear from Suzanne by email.